Back in June of this year, we reported that KessCo had entered a partnership with SEGA of America to produce Sonic-themed tabletop games, card games, and outdoor play items in 2024. It looks like we'll be getting our first taste with their just-announced tabletop board game called "Sonic Roll".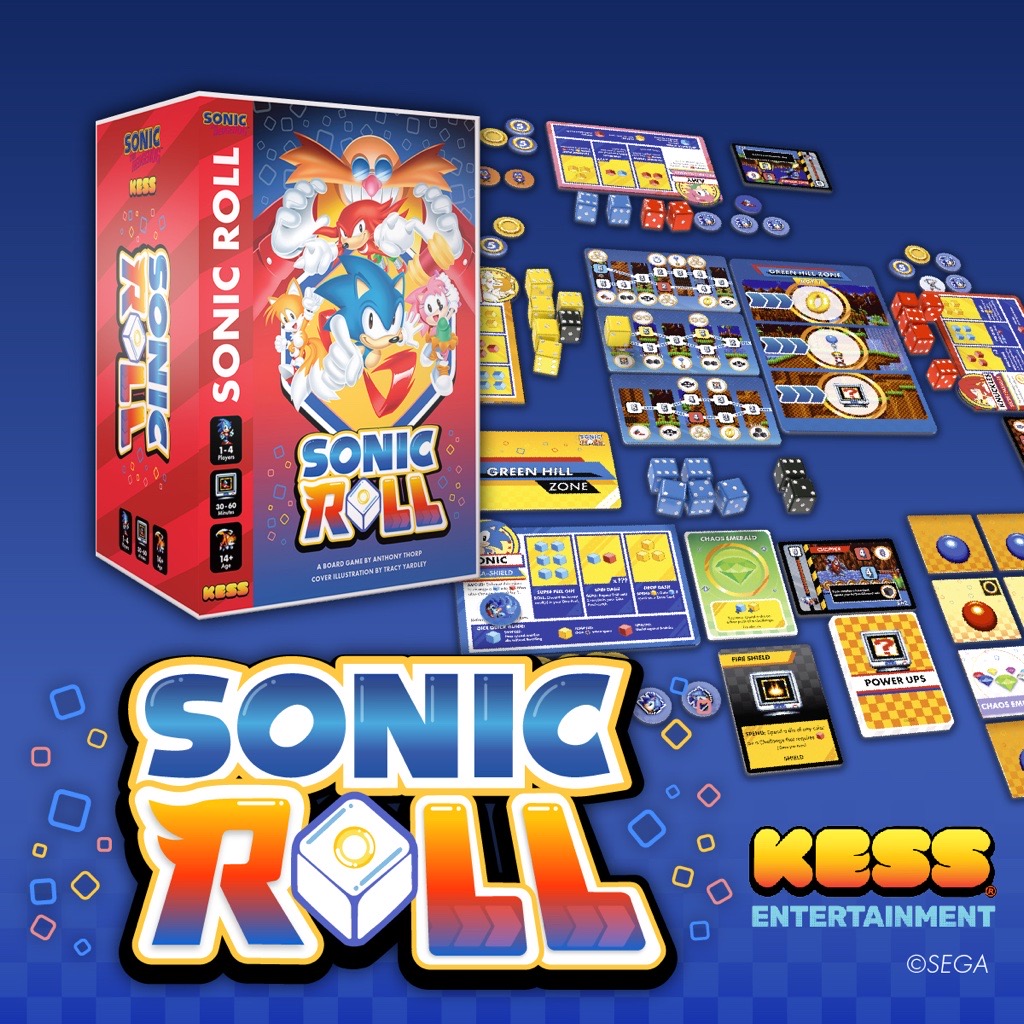 Announced through Kess Entertainment's social media channels, Sonic Roll will be a 1-4 player "semi-cooperative" board game where you take on the role of Sonic, Tails, Amy, or Knuckles. You'll work together to overcome Badniks, clear stages, and defeat Eggman, all while utilizing unique dice pools and character abilities, collecting rings, and seeking out the Chaos Emeralds.
The cover art was done by none other than Tracy Yardley of Sonic comic book fame, and the game is set to release in January 2024. You can sign up for more updates on Kess Entertainment's official website.
How do you think this cool-looking board game will play? Let us know in the comments, and make sure you're subscribed to Sonic City for more Sonic Merchandise News and Updates!
Join 1,208 other subscribers