IDW Publishing has just released four new preview pages for Sonic the Hedgehog issue 64 which releases tomorrow, September 13th!
Check out the previews and official solicitation below!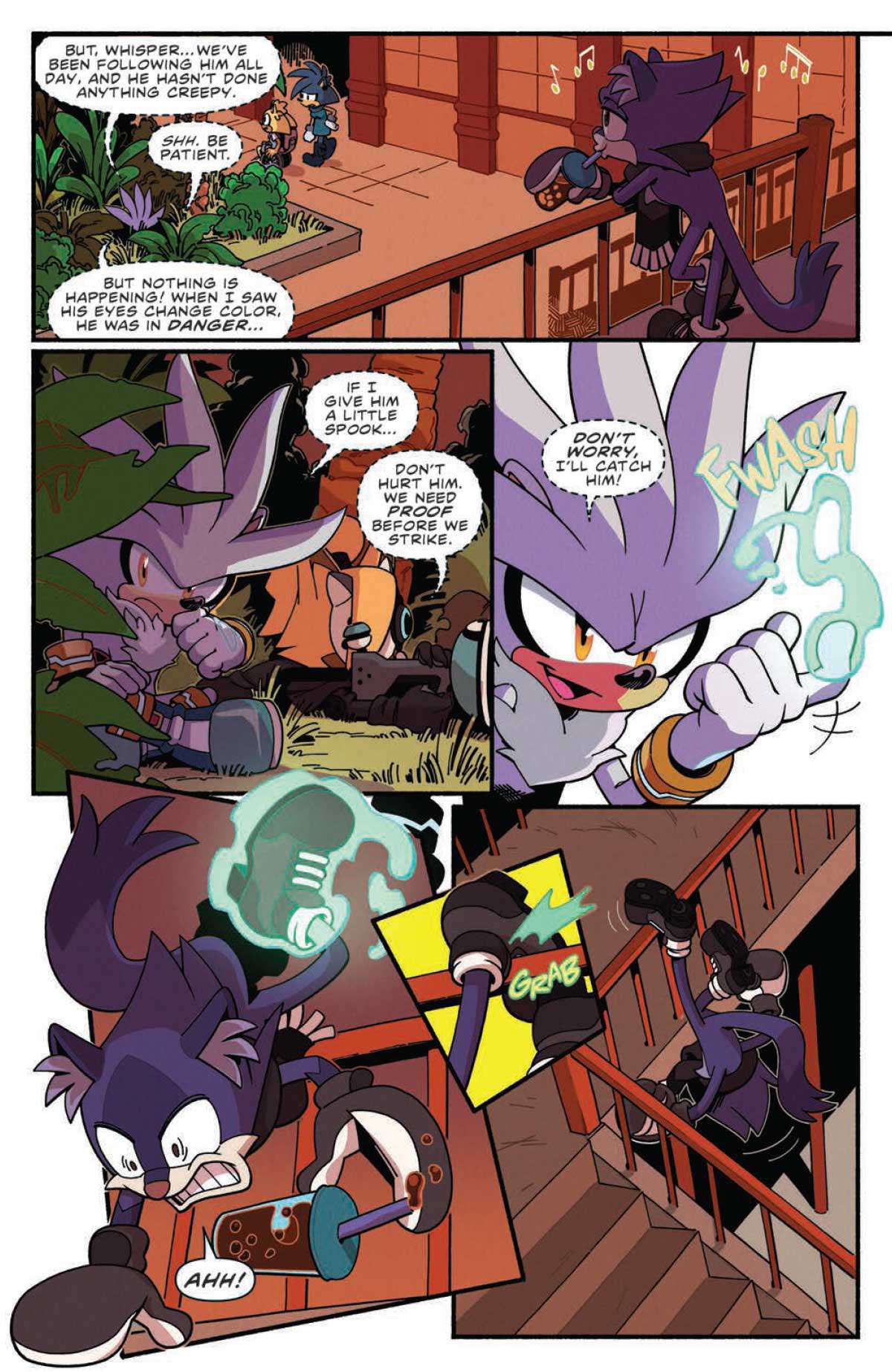 This issue is all about Silver the Hedgehog! First, he's incredibly suspicious of the Diamond Cutters' new member and he jumps to a conclusion that leads him to some hasty accusations. Awkwardness ensues. Then, Blaze comforts Silver as they bond over being away from home and in Sonic's world.
Stay tuned to Sonic City for more Sonic IDW News and Updates!
Join 666 other subscribers